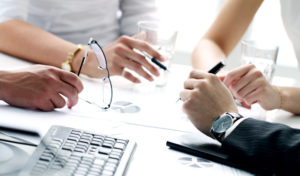 After careful consideration, your organization has decided to implement unified communications. You're anticipating cost savings, improved collaboration capabilities, and clearer voice quality, but there's still a major hurdle to overcome.
Choosing the wrong unified communications provider can result in your whole project tanking. Use these guidelines to select a provider that will partner with you for a successful transition to your new communications solution:
Determine whether call media is kept local, and whether they own their SBCs.These two items are important, because if the routing connections (session border controllers, or SBCs) between your location and your vendor's are not local, your calls could bounce around the country or the globe, severely impacting call quality. Keeping all call media local also prevents the loss of data and toll fraud.
Find out if they are a facilities-based vendor or a reseller. You may not realize that your provider is a reseller until a team with an unfamiliar company name shows up to do your installation. Using a facilities-based vendor is better for a variety of reasons, but security and reliability top the list.
Take a look at their track record. You need to know whether they are a reliable provider with a history of successful transitions and excellent ratings for ongoing customer service. Ask whether they've handled projects similar in size and scope to yours, and ask for references.
Find out if their platform is proprietary or if it's open-source and public. You may save money by signing with a provider that uses an open-source, public platform, but you'll likely pay for it in the long run. The platform may require more technical training on your end, and you may be vulnerable to malicious attacks in an open-source, public environment.
Investigate their customer service approach. Everyone's passionate about customer service when they're trying to sell you a unified communications system, but you need to know if it's truly a supportive system. Will they dig in to discover the issue that's causing you difficulty, or do they take a cookie cutter approach to solving problems?
When it's time to hire a unified communications provider, our specialists at TeleConsult will help you select the solution that best serves your organization. Whether you're in the initial stages of considering unified communications or you're ready to select a provider, talk with us first about your choice.