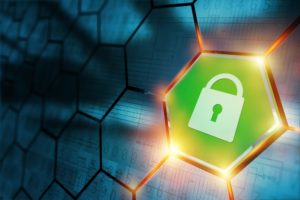 What you knew about cybersecurity a few months ago has likely changed. It's an unfortunate state of affairs, but it is one that we have to be prepared for if we want our data and hardware to remain safe and secure. Lately, there has been a focus on denial of service, or DoS. Let's go over the three main variations of DoS and see how your cybersecurity strategies are able to meet the security challenges many organizations face today.
The traditional DoS attack often refers to a situation where the server you're trying to connect with is simply inaccessible, probably through a malicious traffic overload or some type of infected firmware being utilized by hackers. In the worst cases, the hacker will not block your access to your server, but will instead be in there digging for whatever information they can grab … and you might not even know they're there.
A second variation of DoS requires an amended acronym – DDoS, which means distributed denial of service. In this situation, your server is attacked from a variety of locations, which means you're probably not going to be able to figure out from precisely where the attack is occurring. This one takes advantage of the IoT devices and devices that have old firmware.
Finally, there is a permanent denial of service (PDoS) attack, which is often occurring at the firmware level, and you absolutely cannot regain control of your data. Unfortunately, these are becoming more and more common, and it's devastating for a company that hasn't backed up their data or updated their firmware.
So, the big question is – what can you do to protect yourself from a denial of service attack? First and foremost – think like a hacker and try to find your weak spots, and then take the necessary measures to beef up security in these areas.
·       Make sure your firmware is updated.
·       If you have devices that are still using default passwords, change them.
·       Strengthen your hardware.
·       Use AI to detect attacks and quickly respond.
·       Extend encryption to the component level.

While you're doing all you can to shore up security on your end, also take the time to make sure your partners throughout the supply chain are doing what they need to do for extra protection. Ensure that access to firmware is highly and strictly controlled to limit any attacks in that vital region.
Most enterprise organizations have blind spots that won't be revealed until an attack is detected, which is why it's important to have a strategy that covers how you respond to an attack before one occurs.
At TeleConsult, we're working on protecting our clients from all variations of a DoS attack by finding the best vendors that will help them reach their goals, safe and secure. Contact us today and let's talk about your telecom needs.