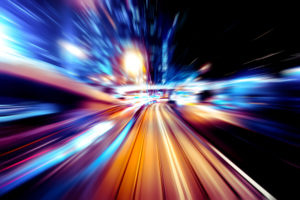 Broadband speeds are increasing, and while a leased line has traditionally been a more expensive option, there may be reasons to consider it. A leased line offers a permanent network connection between two points, and it's now more accessible as a connectivity option for enterprises.
A leased line is discussed as an uncontended service, meaning the connection is dedicated. There are four main considerations when debating broadband versus a leased line:
Number of users: Determine how many of your employees will be accessing the internet. A leased line is recommended for companies with 20+ users to offer them improved quality and a better user experience.
Internet usage levels: Even if you have fewer than 20 employees accessing the internet, a leased line may still be a good option if your internet usage is high. If you only access the internet for sending emails, doing a little browsing, and uploading a picture or video here and there, you may not require a leased line. If you have multiple office locations with employees video conferencing in from remote locations, a leased line may be preferable to broadband.
Business continuity: It's a good idea to determine what might happen to your revenue (and other business continuity concerns) if there was a disruption to your internet service. It's important to secure a service level agreement (SLA) with your leased line provider so that you know what to expect if there's a disruption.
Price: While the cost of leased lines is decreasing, costs can still vary depending on a variety of factors:
Location: If you have multiple sites, the distance from each one to your provider may make a significant difference in rates for a leased line.
Competition: Whether you live in a rural or urban area and the kind of competition there is for network services may affect your price.
Bandwidth: The more bandwidth your company requires, the higher cost you'll pay, so when you seek a quote, ask for multiple speeds to consider.
Technology: Fiber lines are being replaced with more cost-effective options, so find out what kind of materials will be used in your leased line.
There are multiple advantages for choosing a leased line, but you'll need to weigh them carefully against the costs and benefits of broadband over a shared connection. Leased lines offer faster uploads, better reliability, and high-speed connections that aren't impacted by peak service times.
TeleConsult Solutions will make sure that you have the right infrastructure in place to handle the growing network demands of your business. Whether you're looking for streamlined internet access or a fully-meshed, secure IP network to support all your applications, TeleConsult's internet and data products offer the scalability and flexibility to meet the needs of your business. Contact us for more information.