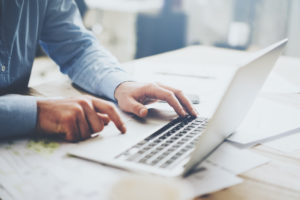 Enterprises are increasingly employing hybrid solutions for their IT environments, with both on-premise and cloud solutions combined to create an optimized solution. The hybrid concept is also influencing the wide area network (WAN), with disparate technologies coming together to solve some common network challenges.
The hybrid WAN uses a combination of links to service different types of data transmissions, favoring reliable connections like multi-protocol label switching (MPLS) for mission-critical data. Less-critical transmissions can be handled with public internet or another lower-cost option.
Optimizing with software-defined wide area networking (SD-WAN): The effective management of the hybrid WAN requires an additional technology that can provide a central management console for the network. SD-WAN provides a virtual overlay that allows for business policy to be set so each type of data transmission can be assigned to a different connection pathway.
When a user opens an application, they don't want to know what type of pathway their transmissions will access. The best SD-WAN solutions carry out these policies automatically and the user never has any information about how their email, video conference or voice call is being transmitted. They simply know that it's been delivered successfully.
Remote deployment: One benefit of a software-defined approach to the hybrid WAN is the ability to reduce the costs and resources that come with travel out to a branch location. Worse yet, network administrators must often walk a non-technical staff member out at a branch location through a complex network troubleshooting session.
With SD-WAN, remote devices are connected to the network and then it can automatically be configured according to predetermined policies set up by the administrators.
A hybrid solution extends all the way to each end user's device and applies to a wide variety of equipment including routers and security devices. In addition, SD-WAN can be applied in situations with existing equipment, allowing an enterprise to gradually integrate their networks into a hybrid WAN solution. The virtual overlay makes it possible to take into account the existing hardware and create a cohesive network environment.
With a hybrid WAN, network operators are able to use a combination of MPLS and internet connections to create the right mix of performance, reliability and cost. As networks increase the number of endpoints through branch expansion, Internet of Things (IoT), and increased data flows from cloud solutions, a WAN approach that allows for optimization of transmissions is appealing to enterprises.
Through hybrid WAN, enterprises also enjoy a security approach that allows for the segregation of network traffic based on application, user or transmission type, making it easier to identify and isolate a suspected breach.
Network operators also have access to detailed analytics providing insight into traffic, congestion and optimization, giving them the opportunity to switch from automated settings to a proactive management of traffic concerns.
Find out if hybrid WAN is right for your particular network environment when you contact us at TeleConsult. We'd like to hear more about your business and identify the right solutions for your network needs.