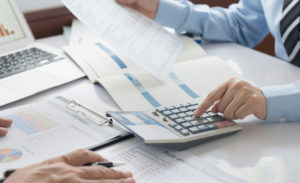 Digital transformation is a central focus of organizations that recognize its potential for helping them reshape business processes and get ahead of their competition. From improvements in productivity to enhancements in customer experience and subscription-based cloud applications, there are many facets to the benefits that an enterprise can experience.
In the finance sector, digital transformation is allowing enterprises to streamline operations and expand processes without hiring additional personnel. A reportpublished by the Financial Executives Research Foundation and Robert Half compiled the results of 1,700 responses to a survey of financial leaders on their perceptions of how digital transformation impacts their roles and their broader organizations. The survey included participants from both public and private organizations across the United States and Canada.
Over half (59%) of American respondents said they'll be able to keep their staff size stable thanks to digital transformation. This is thanks to the automation of a variety of processes, including data collection, invoicing, report generation, compliance, and storage for documents. Many of these companies also have plans to automate areas like forecasting and financial planning in the near future.
A shortage of technical talent: Digital transformation also impacts staffing. Retaining technical staff is critical as organizations move to automate their financial processes, and there's a definite push to implement engagement measures and pursue strategies that capture what's important to employees and subsequently offer those benefits.
The greatest demand tends to be among candidates that have skills related to data analytics, with 19% of respondents indicating that this is the area they are often struggling to fill. Employees with experience in deploying enterprise resource planning (ERP) are the second most sought after. Other skills that are highly valued by financial organizations are those related to collaboration and communications.
Interim staff fills the gap: It's common for financial enterprises to hire outside talent for a range of tasks, from everyday filing to consultants that can advise on system architecture and the best applications of data analytics. In the United States, 33% of financial leaders indicate that they have used interim staff, while in Canada 41% rely on interim assistance. The most common areas where temporary help is utilized is in accounts receivable, accounts payable and general accounting.
Technology streamlines processes for financial enterprises through digital transformation, but these organizations have a persistent gap when it comes to skilled strategy and communication to effectively mobilize the data that results from better processes.
Connecting financial enterprises with the right tools for digital transformation helps them move forward, improving performance, agility and productivity. To learn more, contact us at TeleConsult.